Another felling blow for Illinois politics

Send a link to a friend
[December 10, 2008] Although the talk of Gov. Blagojevich being involved in "pay for play" politics has been in the media for several years, his sudden arrest yesterday morning came as a shock to most Illinoisans.
With the arrest at his home at 6 a.m., it has to be wondered why federal prosecutors could not wait until the governor at least got to work, or as in most cases, advised him to report to their offices that morning. In speculation across the state, pundits and reporters all wonder if the feds were concerned that, given even one more hour as an unindicted governor, an appointment of a new Illinois senator, one who perhaps made the best personal promises to our governor, might have been on the morning's agenda.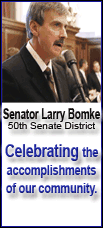 Although indictments are not the same as convictions, the Justice Department reports, including many self-incriminating statements made directly by the governor in monitored phone calls, seem to paint a dark picture of our governor's moral and ethical behavior.

The charges against Blagojevich are all over the media, including here in LDN, so we choose not to be redundant.

Rather, we have to ask the serious questions that these charges imply.

Have, in fact, every and all unilateral decisions made by our governor in the last six years truly been in the best interest of the state? Or have they been decisions based on who would give our governor the most bucks for the bang?

Now the move of IDOT jobs out of Springfield, the closing of Pontiac prison, the closure of state parks, the reductions in state service employee rolls, and the huge costs and overruns on state projects all have to be questioned. The entire executive decision-making process in our state now must be scrutinized and examined. What telling information these inspections will yield is yet to be known.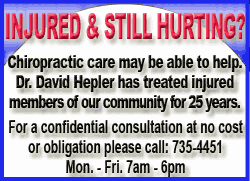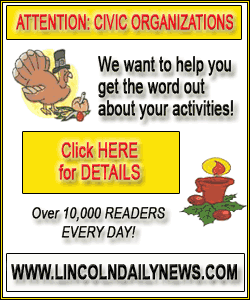 Indeed, it is another sad day for the honest and hardworking citizens of this state, to say nothing of what this does to honest lawmakers who believe in their role as public servants and carry out their duties honestly and ethically.
Already, news reports are recalling the convictions of three former governors: Otto Kerner, Dan Walker and George Ryan. The inference is clear. Illinois politics is corrupt. Robert Gates, special agent for the FBI in Chicago, hit us with a telling blow when he stated: "If it (Illinois) isn't the most corrupt state in the United States, it's certainly one hell of a competitor."
Although, many Illinoisans are pleased this day that our governor will be made to account for his actions in a court of law, this is not a day to celebrate.
Illinois politics has again become ugly. And as they say about the economy, "It will get worse before it gets better."
[LDN]