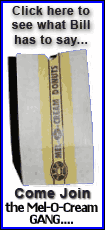 "Once when Jesus was in one of the cities, there was a man covered with leprosy. When he saw Jesus, he bowed his face to the ground and begged him, 'Lord, if you choose, you can make me clean.'"-Luke 5:12
It is tough to talk about love these days. The word has been torn apart and rendered almost meaningless by popular culture. Today love has become an overpowering romantic feeling celebrated in movies as two young, beautiful people experience its power. But in the Christian life love is so much more than this. It is the core of the greatest commandment, love your God and love your neighbor, it is about dignity, joy, and trust. And it is about choice. In this passage from Luke we see Jesus practicing the Christian art of love by choosing to heal the poor leper. This choice conferred more than health on the leper, it restored his ability to experience love. The leper had been cast out by society and was not allowed to touch or be touched by anyone. He was alone and unloved. Jesus' choice was a restoration.
And so too is it for us. What you must understand about the God you worship is that you were chosen. Just like the leper, you have been chosen to be loved, to be made whole. And this love is not a passing, emotional, flight of fancy. The love that God has for you is eternal and enduring and it will never leave you. All of us want to be chosen, all of us want to feel the type of love that only God can provide. As you enter this holiday season that can be such an emotional roller coaster as you simultaneously experience the love you have in your life while also mourning the love that is absent, I want you to remember that in those difficult times, when you are remembering your father or mother, sister or brother, husband or wife, son or daughter and you are missing them and mourning them that in that moment Jesus Christ is choosing you, choosing you to love, you to console, you to heal. Advent is a season of love and it is also a season of choice, a reminder that God chose to love this world, and chooses every day to love you.
Prayer: Holy God, thank you for choosing me. Thank you for loving me. Help me over the days ahead to love others as you love me. Amen.