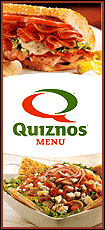 Analysts said Tuesday that most publishers fall into that category. The exceptions often cited: Gannett Co., whose $4 billion in debt is reasonable for its size even though its revenue has shrunk, and McClatchy Co., which in September bought about two years of flexibility on $2 billion in debt by agreeing to higher interest rates.
Advertising revenue has been falling across the board. Losses from the shift of readers to the Internet were exacerbated this year as consumers and advertisers alike pulled back spending in a deepening recession. Although most papers have remained profitable, they have counted on generous cash flows to pay interest and principal on loans.
Tribune, with $13 billion in debt, filed for bankruptcy protection Monday as it sought more time to put its finances in order.
The company, which owns the Los Angeles Times, Chicago Tribune, The Sun of Baltimore along with other dailies, broadcast properties and the Chicago Cubs, had unusually high debt and was considered "an extreme case," said Rick Edmonds, media analyst with the Poynter Institute in St. Petersburg, Fla.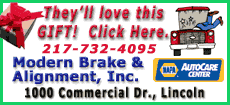 Yet Tribune's filing left him with one big question: "Does it mean they are one of a kind or just the first?"
Long before Tribune sought bankruptcy protection in a Delaware court, Journal Register Co. was considered a likely candidate.
With nearly $650 million in debt, the publisher of the New Haven (Conn.) Register and other dailies has been operating under a forbearance agreement with lenders, currently set to expire Jan. 16. After that, lenders could prompt a default if the company misses payments.
Last month, the Yardley, Pa.-based company said it would close The Herald of New Britain and The Bristol Press in Connecticut if a buyer isn't found by Jan. 12. Eleven Connecticut weeklies are also on the market. Papers in Michigan and the Philadelphia area also might be sold, but the company didn't provide details.
A few newspaper companies already have missed payments.
The Star Tribune of Minneapolis skipped a $9 million quarterly debt payment in September to conserve cash. Around the same time, the investor group that owns The Philadelphia Inquirer and the Philadelphia Daily News skipped an unspecified interest payment in an apparent bid to force lenders to renegotiate.
Officials with Journal Register, the Star Tribune and the Philadelphia papers did not immediately return messages left late Tuesday.
Other publishers have begun talks with lenders to win flexibility on required financial targets that are more difficult to meet as revenue shrinks, even if debt itself does not increase and a company continues to make basic payments.
Those chains include Freedom Communications Inc., which owns The Orange County Register in Southern California, and Media General Inc., which publishes the Richmond Times-Dispatch in Virginia. Failure to win new terms could prompt companies to miss required targets, leading to technical default.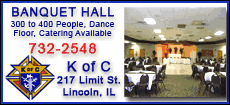 Morris Publishing Group LLC, which publishes The Florida Times-Union and 12 other dailies, said in October it won some flexibility on its targets, but the new terms put pressure on Morris to sell assets to generate cash or to find someone else willing to back its loans. Bond analyst Mike Simonton at Fitch Ratings said failure to find a buyer, in a poor market for such sales, could bring Morris back to the brink next year.
Freedom officials said its negotiations were continuing and declined further comment beyond a statement that said the company was pursuing strategic initiatives so it could "continue serving its communities for many years to come."
Morris and Media General officials did not immediately return messages left late Tuesday. But during a conference call in October, Media General Chief Financial Officer John Schauss said his company launched talks with lenders out of concern it might narrowly miss lender-imposed financial targets based on its long-term forecasts. The company has been selling broadcast stations to generate cash to pay down debt, which stood at $750 million on Sept. 30, down from nearly $900 million at the start of the year.