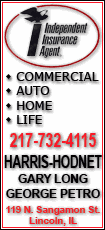 A sale outside of the bankruptcy process could help Tribune reap a higher price for the Cubs and ivy-walled Wrigley, analysts said, which could ultimately benefit the creditors who were put on hold by Tribune's Chapter 11 filing Monday. Still, it's not clear whether Tribune's more than 1,000 creditors would agree to leave such a prized asset outside the bankruptcy court's control.
"I'd be more concerned with the larger creditors, the banks," Gimme Credit senior analyst Dave Novosel said. "While banks typically, at least, want to be accommodating, in today's environment, they have less ability to do so, considering their own issues."
Several of Tribune's biggest lenders, including Merrill Lynch Capital Corp. and hedge fund Highland Capital, declined to comment on the Cubs.
Tribune's first hearing in bankruptcy court is scheduled for Wednesday morning in Delaware.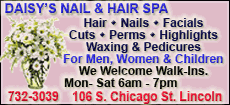 Operating outside the bankruptcy means the Cubs won't need to hold a bankruptcy auction, a more cumbersome process because of the checks and balances that Chapter 11 protection requires. Including the Cubs in the filing could hamper the team's ability to pursue expensive free agents, manage its farm system and quickly make deals without going to a bankruptcy judge for approval.
Tribune Co. announced on Opening Day 2007 that, besides accepting a buyout offer from real estate mogul Sam Zell, it was selling the Cubs and Wrigley Field. Since then, Tribune has moved slowly in soliciting bids and considering the potential buyers.
By June of this year, there were still nine approved bidders on the list, and in August, Zell announced the field had been narrowed to five. At least three would-be buyers have submitted second-round bids to Tribune, and a Cubs senior vice president, Crane Kenney, said last week that he expects the franchise to be sold by spring training, which begins in February.
Tribune Co. entered bankruptcy Monday, burdened by $13 billion debt. The newspaper company has 20,000 employees and owns large daily newspapers such as the Los Angeles Times, Chicago Tribune, The Hartford (Conn.) Courant and the Orlando (Fla.) Sentinel, cable channels and 23 TV stations.
On Monday, the Cubs said the bankruptcy of its parent would change very little as the team tries to finally win its first World Series since 1908. "It is business as usual at Wrigley Field as the Cubs continue to prepare for the 2009 season," a team statement said.
Even so, Standard & Poor's analyst Emile Courtney said Tuesday that Tribune would need to get bankruptcy court approval to finalize a deal.
Lisa Hill Fenning, a former judge who now is a bankruptcy attorney at Dewey & LeBoeuf LLP, said sales of sports teams are complicated because leagues and owners need to approve the winning bidder. As a result, she believes creditors will let Tribune leave the Cubs outside the bankruptcy case because selling it out of court is simpler and likely to be smoother for potential bidders. (Groups that have bid for the Cubs declined to comment Tuesday.)