A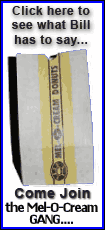 ll three would have to negotiate with labor unions, creditors and others and submit blueprints by March 31 to an industry czar named by President George W. Bush showing how they would restructure to ensure their survival. If not, the emergency loans would be revoked, the companies cut off from further federal help, and the government overseer could order his own overhaul, including forcing them into bankruptcy.
After days of marathon negotiations over the plan, congressional aides and White House officials were still fine-tuning legislative details of the agreement. It could face substantial obstacles from Republican lawmakers, who remained skeptical of the White House-negotiated plan.
A group of conservatives led by Sen. John Ensign, R-Nev., who has threatened to block the measure, planned a midday news conference Wednesday.
As the measure took shape Tuesday, Sen. Mitch McConnell, R-Ky., said he was concerned that Democrats were proposing a package that "fails to require the kind of serious reform that will ensure long-term viability for struggling automobile companies."
With their approach, "we open the door to unlimited federal subsidies in the future," McConnell said.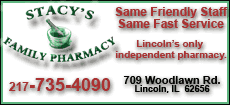 Getting 60 votes for an agreement, with many senators expected to be absent for the emergency, postelection debate, could be tricky.
Sen. Carl Levin, D-Mich., an ally of the auto industry, said, "This gets us to the 20-yard line, but getting over the goal line will take a major effort, particularly in the Senate."
He called for Bush and President-elect Barack Obama to lobby personally for the auto bailout.
A breakthrough on the measure came when negotiators reached a compromise to require the czar to revoke the loans and deny any further federal aid to automakers that don't strike restructuring deals by next spring. Democrats had proposed giving the overseer that option but not requiring it.
"A great deal of progress has been made on auto legislation that will protect the taxpayer and ensure that short-term financing is available only to companies prepared to undertake the dramatic restructuring necessary to become viable and competitive," Dana Perino, the White House press secretary, said late Tuesday.