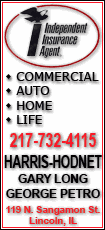 Benchmark indexes in Australia, South Korea, India, China and Singapore also rose. New Zealand's market ended down.
As European trading opened, Germany's DAX advanced 0.3 percent to 4,792.48 but Britain's FTSE-100 fell 0.6 percent to 4,355.25 and France's CAC-40 declined 0.5 percent to 3,282.01.
Investors in Hong Kong snapped up Chinese stocks as they expected the country's top planners would emerge with additional measures to spur economic growth after a high-level economic planning meeting concluded Wednesday.
"Because of the global economic downturn, China has no choice but to change its policy completely to take a more stimulus-oriented approach," said Francis Lun, general manager of Fulbright Securities Ltd. in Hong Kong.
ICBC, China's largest bank, climbed 5.9 percent and China Construction Bank advanced 5.6 percent. China-based computer firm Lenovo jumped 26.6 percent on news that the world's fourth-biggest PC maker is interested in acquiring a Brazilian counterpart.
Stocks in Tokyo advanced despite data showing that core machinery orders, a key barometer of corporate capital spending, fell 4.4 percent in October, indicating that business investment was retreating sharply amid the global slump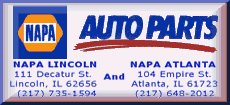 .
Investors were focusing more on continued economic rescue efforts by governments, including a tentative agreement on a rescue plan for U.S. automakers, said Kazuhiro Takahashi, equity general manager at Daiwa Securities SMBC, in Tokyo.
Democrat congressional leaders and White House officials agreed in principle Tuesday on a $15 billion bailout of Detroit's "Big Three" automakers that would give the government extraordinary power to restructure the failing industry.
Fears of a possible implosion of the U.S. auto industry have weighed on stock markets in recent weeks as a failure to come up with a support package would strike a further blow to the reeling U.S. labor market.
"Investors welcomed the news of congressional agreement to rescue the Big Three automakers, which came after Wall Street closed," said Daiwa SMBC's Takahashi.
Honda Motor Co. vaulted 10.3 percent, Toyota Motor Corp jumped 6.5 percent and Nissan Motor Co. rose 5.2 percent. In South Korea, Hyundai Motor Co. soared 9.2 percent, while Kia Motors Corp. gained 8.5 percent.