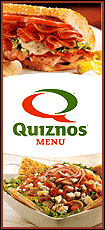 Stock futures moved higher before the opening bell as lawmakers agreed in principle on aid that would speed loans to Detroit's struggling car companies and have a "car czar" named by President Bush to oversee an overhaul of the auto industry. Congress could vote on the plan as early as Wednesday and the money could be disbursed within days.
However, the deal might still run into some headwinds as Republicans raised deep concerns about the bailout. The White House-negotiated plan is being opposed by a group of conservatives led by Sen. John Ensign, R-Nev., who threaten to block the measure.
The plan would provide relief for General Motors Corp. and Chrysler LLC. However, Ford Motor Co. Chief Executive Alan Mulally and Executive Chairman Bill Ford Jr. told The Associated Press Tuesday they don't need to take the bailout, and can restructure with new product plans.
Optimism that a plan will soon be in place lifted Dow Jones industrial average futures 85, or 0.97 percent, to 8,805. Standard & Poor's 500 index futures added 9.40, or 1.06 percent, to 898.90. Nasdaq 100 futures rose 14.75, or 1.21 percent, to 1,231.75.
On Tuesday, the Dow shed 243 points as investors after disappointing corporate news reminded investors of the magnitude of the economy's troubles. Stocks have rallied for two sessions before the decline.
The market's run during the past several weeks has encouraged some on Wall Street that stocks might be carving out a sustainable recovery. Since reaching multiyear trading lows on Nov. 20, the Dow has risen 15 percent and the broader S&P 500 has risen 18.1 percent, while the Nasdaq is up 17.6 percent, even with Tuesday's decline.
Bond prices were mixed in early trading. The yield on the benchmark 10-year Treasury note, which moves opposite its price, rose to 2.70 percent from 2.65 percent late Tuesday. The yield on the three-month T-bill, considered one of the safest investments, fell to 0.02 percent, from 0.03 percent late Tuesday. Still, the low yields indicate a high degree of investor unease.
The dollar was mixed against most other major currencies, while gold prices slipped.