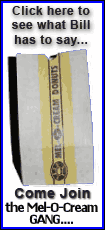 The November trade surplus widened to a new monthly record of $40.1 billion as exports fell 2.2 percent from the year-earlier period and imports fell even faster, dropping 17.9 percent, the customs agency reported. Those declines are especially painful for China, where exports rose until recently at annual rates above 20 percent. Even in October, exports still grew by 19.1 percent as global conditions deteriorated.
The sharper-than-expected decline adds to pressure on Beijing, which has launched a massive stimulus package to boost consumer spending in hopes of insulating China from the global slowdown.
"The data breakdown shows a disturbing picture, indicating that in fact there is much to worry about," said Sherman Chan, a Moody's Economy.com economist, in a report. "Exports will continue to contract in the next few months -- at least until the U.S. and European economies show any solid signs of a bottom."
Beijing unveiled its 4 trillion yuan ($586 billion) stimulus package Nov. 9 after China's growth rate fell to 9 percent in the last quarter, down from 11.9 percent last year.
Moody's Investors Service warned in a report that the stimulus will not be enough to make up for the loss in foreign trade.
"China is facing its most serious economic downturn in two decades," the rating agency said. The stimulus package, while large, "will not be able to offset fully the negative effects from the contraction in global trade."
China's economy is expected to grow by about 9 percent this year but forecasters expect that to weaken in 2009. The World Bank has cut its 2009 growth forecast from 9.2 percent to 7.5 percent, its lowest since 1990.
Beijing usually issues monthly customs data in the morning, but took the unusual step of delaying Wednesday's announcement until late afternoon, possibly waiting for financial markets to close to avoid dragging down Chinese stock prices, which rose Wednesday.
Chinese exporters have been hammered by a drop in foreign demand, leading to factory closures and layoffs. Communist leaders have warned that more job losses might fuel unrest and are pressing companies to minimize job cuts.
There have been scattered labor protests in recent months in Guangdong province in the southeast, the heart of China's export-driven manufacturing industry.
China's trade slowdown is a setback for foreign exporters that hoped it might help to support global growth as the United States weakened.