Airlines are also being urged not to renew leases for aircraft rented from foreign firms and to ground or sell some planes, according to an announcement seen Wednesday on the Web site of industry regulator the Civil Aviation Administration of China.
No new airlines will be approved for operation before at least 2010 and carriers should switch passenger service to freight where applicable and retire larger numbers of old aircraft, the administration said.
"From the second half of this year, the global economic crisis has had an increasingly negative effect on the development of our civil aviation industry," the administration said.
A cutback in Chinese purchases could impact global aircraft suppliers such as Chicago-based Boeing Co. and Toulouse, France-based Airbus, both of which have been looking to China's burgeoning travel and freight markets to fuel future demand for their products.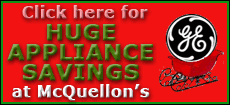 Airlines across the globe are grounding planes, cutting capacity and delaying or even canceling orders for new aircraft as the global economic crisis hits both passenger and cargo air traffic.
In China's most recent major aircraft order, Air China Ltd. said in July it was buying 45 Boeing jetliners, one of China's biggest purchases to date. The list price for the aircraft is $6.3 billion but Air China said its final price would be lower.
Airbus says it has firmed up 140 out of 160 orders for its jets from China placed last November.
Chinese carriers have been squeezed by high oil prices and falling passenger and cargo revenues. State-owned airlines had total losses of about 4.2 billion yuan ($615 million) in the first 10 months of this year, according to the government.