Now the Food and Drug Administration is investigating whether the medications, in rare cases, can increase the risk of serious asthma complications, the kinds that send patients to the emergency room gasping for air. At a two-day meeting that begins Wednesday, independent medical advisers will hear the scientific evidence and make recommendations on whether the drugs should continue to be used to treat asthma.
At issue are four inhaler medications: Advair, Foradil, Serevent and Symbicort. Within the FDA, opinions appear to be divided. The safety office is recommending that Foradil and Serevent no longer be used for asthma, and that none of the drugs be used by children 17 and under. But the head of the FDA office that oversees respiratory medications has written that banning the drugs would be "an extreme approach," and could backfire by leading to more cases of uncontrolled asthma.
The companies that make the medications say they are safe, and that at least some of the medical evidence that has raised questions from the FDA is of poor quality. Doctors who treat asthma patients are worried that the drugs could be banned.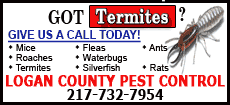 "We would lose a medicine that patients find helpful," said Dr. Paul Greenberger of Northwestern University in Chicago, president-elect of the American Academy of Allergy, Asthma & Immunology. "We would be going backward, and the consequences of that would be more untoward effects of asthma. That's a major deal, because asthma hospitalizations continue to be too high."
The four drugs contain a kind of long-acting medication known as a LABA (for "long-acting beta 2-adrenergic agonist"). The drug relaxes tight muscles around narrowed airways. Medical guidelines for treating moderate to severe asthma recommend use of a LABA together with a steroid, which treats inflammation deep inside the airways.
Foradil and Serevent are LABA-only products. Advair and Symbicort combine a LABA and a steroid in one inhaler that patients use every 12 hours. Asthma patients must also carry a "rescue" inhaler to deal with the sudden onset of symptoms.