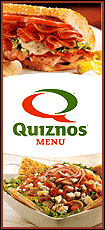 His oldest son, Stefan Prosky, said the actor died Monday night of complications from a heart procedure.
"He went gracefully last night, not in pain," Stefan Prosky said Tuesday. "Everybody knows him as a fairly famous actor. My brothers and I know him as a marvelous father."
Prosky appeared in more than 200 plays on Broadway and with Arena Stage, a regional theater company in Washington. He appeared in 38 films and numerous television shows.
A native of Philadelphia, Prosky studied economics at Temple University and served in the U.S. Air Force.
On Broadway, Prosky's credits included "Glengarry Glen Ross" and "A View from the Bridge." He also completed a long run in Michael Frayn's play "Democracy."
More recently, Prosky appeared with two of his sons in Arthur Miller's play, "The Price," in Philadelphia. He planned to continue in a San Diego production of "The Price" this winter, Stefan Prosky said.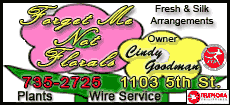 In the 1980s, Prosky spent three years on the NBC television series "Hill Street Blues" as a police sergeant. He later appeared as a priest on trial for murder in ABC's legal drama, "The Practice."
In "Mrs. Doubtfire," Prosky played the TV station owner who hired Robin Williams, who dressed as a nanny. His other film credits include "Dead Man Walking" and "The Natural."
Prosky spent most of his life in Washington and raised his three sons in the Capitol Hill neighborhood. Nearby Arena Stage was close to his heart. He spent 22 years affiliated with the theater and a small company of players, appearing in more than 120 plays.
"Arena Stage is where I learned to be an actor," Prosky told The Associated Press in 2006.