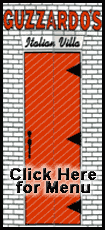 Obama said global warming is "not only a problem, but it's also an opportunity."
"We all believe what the scientists have been telling us for years now, that this is a matter of urgency and national security, and it has to be dealt with in a serious way," Obama told reporters and photographers at the end of the closed-door meeting.
"We have the opportunity now to make jobs all across this country, in all 50 states, to repower America. ... We are not going to miss this opportunity," Obama said.
The president-elect's comments closely resembled Gore's plan for an environmental economy, outlined in a speech in July, and he echoed the title of Gore's effort, Repower America.
The president-elect's two guests did not speak to reporters.
Gore sought the presidency in 2000 but lost to then-Texas Gov. George W. Bush in a disputed election that was settled by the Supreme Court. He then became a leader in the movement to draw attention to climate change and global warming. He won the Nobel Peace Prize in 2007, and his documentary "An Inconvenient Truth" won an Academy Award the same year.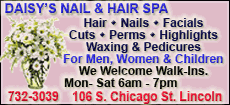 He lends Obama instant credibility among environmental activists. Aides also said Obama didn't plan to recruit Gore to become a formal part of his administration.
Obama has pledged to use part of his proposed economic stimulus package to develop alternative energies and green technologies. Obama's aides said the private meeting would help shape the president-elect's economic policies.
In April, as Obama was fighting for the nomination, he lavished praise on the former vice president and said he would play a role in dealing with the environment.