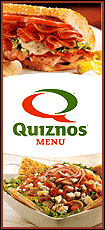 One officer has been charged with murder and the other as an accomplice. They were to appear in court later in the day. Authorities have not made the ballistics report public.
The rioting and demonstrations were set off by anger at the shooting but fed by months of widespread discontent with the conservative government of Prime Minister Costas Karamanlis, whose party holds a majority of a single seat in the 300-member parliament.
More than 10,000 people marched through the center of the city to protest the conservative government's economic policies. Riot police began firing tear gas when a small group of youths threw Molotov cocktails and rocks at them near Parliament in the center of the Greek capital.
Flights to and from Athens International Airport were canceled, and public hospitals across Greece were operating with a skeleton staff. Schools and universities were closed.
Karamanlis has faced growing opposition over changes to the country's pension system, privatization and the loosening of state control of higher education, which many students oppose because they feel it will undermine their degrees.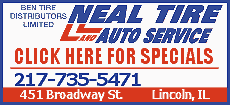 The government's support has dropped lower as gangs of youths maraud through cities across the country, torching businesses, looting shops and setting up burning barricades across streets.
Storeowners accuse riot police of leaving their businesses unprotected as rioters smashed and burned their way through popular shopping districts. Although police have fired volley after volley of tear gas when attacked by rock- and Molotov cocktail-throwing protesters, they held back when youths turned against buildings and cars.
Local media reported early Wednesday that groups of civilians had begun taking matters into their own hands, confronting looters in the western city of Patras and the central city of Larissa.
Opposition Socialist leader George Papandreou claimed the conservatives are incapable of defending the public from rioters.
But Karamanlis has so far ignored mounting calls for him to resign and call early elections.
An opinion poll for the conservative daily Kathimerini published Wednesday found 68 percent of Greece believe the government mishandled the crisis -- including nearly half of respondents who voted for Karamanlis' conservative party in general elections last year. Only 18 percent approved.