Britain has about 4,000 troops in southern Iraq. It expects to begin withdrawing them after regional elections planned for next month, the ministry said, confirming reports in British media.
The number of troops will fall to 300-400 by midyear, the reports said.
A U.S. brigade will replace the British force at Basra airport, ministry officials told reporters from British media in a briefing Tuesday. The ministry confirmed reports of the briefing to The Associated Press.
A new U.S.-Iraqi security pact calls for 150,000 American troops to be withdrawn from Iraq in two stages by the end of 2011. Iraq's Parliament has yet to ratify a new status of forces agreement with Britain to allow British troops to stay into next year.
Prime Minister Gordon Brown said after a visit to Iraq in July that he "would expect a further fundamental change of mission in the first months of 2009, as we make the transition to a long term bilateral partnership with Iraq."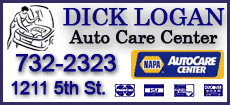 Brown has not announced a timetable.
The Times reported that the exact timing of the first troop withdrawal will depend on the arrival of an American two-star military headquarters at the airport base northwest of Basra City.
"Our whole country will breathe a sigh of relief that an end to this illegal war is now in sight," said Nick Clegg, leader of the Liberal Democrats, the third-largest party in Parliament.
Britain had about 40,000 troops in Iraq at the height of the U.S.-led invasion in 2003, and 177 members of the armed forces and civilian defense workers have died on duty.