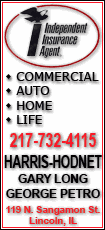 The M/S Columbus arrived in the western Yemeni port of Hodeida, where 420 passengers and crew were taking charter flights to Dubai on the other side of the Arabian Peninsula. The ship will continue with a limited crew through the Gulf of Aden, where Somali pirates have targeted commercial ships, cruise liners and yachts.
Meanwhile, Somali pirates freed a Greek cargo ship and its 19 crew members on Monday, nearly three months after it was hijacked in the Gulf of Aden.
Lt. Nathan Christensen, a spokesman for the U.S. Navy's 5th Fleet in Bahrain, and Philippines Foreign Affairs Undersecretary Esteban Conejos confirmed the release of the M/V Captain Stephanos on Wednesday.
Pirates have attacked 32 vessels and hijacked 12 of them since NATO deployed a four-vessel flotilla in the region on Oct. 24. They have netted more than $30 million in ransoms along Africa's longest and most lawless coast.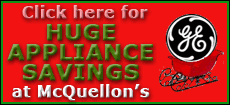 The EU launched its anti-piracy mission on Tuesday, five days early, before it takes over for the NATO ships on Monday. The EU mission will include six ships and up to three aircraft patrolling at any one time, and will station armed guards aboard some cargo vessels, such as ships transporting food aid to Somalia, according to the British naval commander in charge of the mission.
On Nov. 30, pirates fired upon the M/S Nautica -- a cruise liner carrying 650 passengers and 400 crew -- but the ship outran its assailants.
The Hamburg, Germany-based Hapag-Lloyd cruise company said Tuesday that it was taking the precaution of removing the Columbus cruise passengers because the German government denied its request for a security escort through the gulf.
Some 115 of the ship's passengers arrived in Dubai Wednesday afternoon.
Few passengers arriving at the airport agreed to speak about the diversion. One, Greinert Burkhard, a retired high school teacher from Hildesheim, Germany, said he thought it was a good idea.
"(The trip) cost a lot of money, (and) it was more secure to do it like this," Burkhard said.
Not every passenger was happy about the diversion.
"Of course it was a good decision for our security, but I will not enjoy my stay in Dubai," said one woman from Dusseldorf who declined to give her name. "I will think of the crew in a dangerous situation."
Passengers will spend three days at a five-star hotel in Dubai waiting to rejoin the 490-foot vessel in Oman's port of Salalah for the remainder of the around-the-world trip, which began in Italy.
The surge in piracy in the busy shipping lane leading to and from the Suez Canal threatens to take a heavy economic toll. Some commercial shipping companies have announced plans to bypass the Gulf of Aden by taking the much longer and costlier route around the southern tip of Africa.