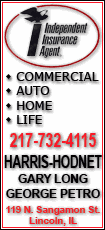 Three alleged members of the Southeast Asian terrorist group Jemaah Islamiyah, two suspected Thai separatists and two Malaysians accused of spying for foreign intelligence agencies were released separately between Nov. 24 and Dec. 4, said human rights activist Nalini Elumalai.
The most prominent among them is Yazid Sufaat, an ex-army captain who allegedly let several senior al-Qaida operatives, including two eventual Sept. 11 hijackers, use an apartment he owned for meetings in Malaysia in January 2000.
Some of the seven released suspects had been held since 2002 under the Internal Security Act, which allows indefinite detention without trial of people whom the government regards as threats to national security.
"We consider them no longer a threat. They will not harm public order or security of the nation," Home Minister Syed Hamid Albar told reporters.
Security detainees undergo intensive counseling in a special prison, and the government has said they are only released if authorities are convinced that they have been "rehabilitated."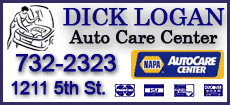 Nalini, the rights activist, said the three alleged Jemaah Islamiyah members, including Yazid, have to remain within their home districts and report regularly to police.
Yazid, a U.S.-trained biochemist, was arrested in late 2001 when he returned home from Afghanistan, where he was suspected of working on a biological and chemical weapons program for al-Qaida.
He has also been accused of giving a false letter of employment to Zacarias Moussaoui -- the only person charged and convicted in the United States for the attacks of Sept. 11, 2001 -- that helped Moussaoui enter the U.S.
Security officials have said that Yazid described the program he was developing for al-Qaida as being in the "conceptual stages" when their plans were interrupted by the U.S.-led invasion of Afghanistan in late 2001.