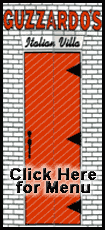 The move follows the arrest of Gov. Rod Blagojevich, who was taken into custody early Tuesday and accused of seeking money or other favors to influence his choice in picking Obama's replacement.
"Today's events are shocking and disappointing. It represents a new low for conduct by public officials," Madigan said in a statement.
Illinois Senate President Emil Jones said he would also call senators back for a special session.
"The faith of the citizens of Illinois has once again been shaken," Jones said.
The governor, who faces fraud and bribery counts, was freed on $4,500 bail. Sen. Richard Durbin, D-Ill., urged the state House and Senate to settle on a special election that could withstand a Blagojevich veto.
"No appointment by this governor, under these circumstances, could produce a credible replacement," Durbin told reporters in Washington.
Senate Majority Leader Harry Reid, D-Nev., made similar remarks and called for a process to fill the vacancy that does not involve Blagojevich. The charges against the governor, Reid said, "are appalling and represent as serious a breach of the public trust as I have ever heard."
Durbin, the Senate's second-ranking Democratic leader, said Illinois faces a messy and uncertain future with Blagojevich holding the power to name someone to finish the last two years of Obama's term.
Special elections are costly, Durbin acknowledged, but it might be coupled with a special election that will be needed to replace Rep. Rahm Emanuel. The Chicago Democrat will resign his seat soon to become Obama's White House chief of staff.
The Constitution requires House vacancies to be filled by elections. Senate vacancies can be filled by appointment, and Illinois, like most states, gives the power to the governor.
Blagojevich must be presumed innocent until proven guilty, Durbin said, but if the charges against him are true, "he has clearly abused the public trust." He did not call for the governor to resign.