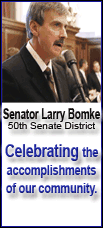 But the United Electrical Workers union, which represents the Republic workers, said late Tuesday that no final agreement has been reached and that there are still important details to be worked out before that can happen. Negotiations were to resume Wednesday.
About 200 of the 240 laid-off workers had responded to their three days' notice of the plant closing by staging a sit-in and vowing to stay put until assurances they would get severance and accrued vacation pay.
Lawmakers have criticized Bank of America for cutting off money to the plant after it exhausted its credit line, even though the Charlotte, N.C.-based bank itself received $25 billion from the government's financial bailout package.
Word of Bank of America's loan offer came as the bank, union representatives and Republic held talks in Chicago on the fifth day of the sit-in.
Union organizer Leah Fried said it was too soon to know whether the sit-in would end soon. Workers would have to vote to end the action, but she said there was no such deal as of Tuesday night.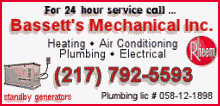 Workers have remained defiant, if surprised that their protest has drawn intense nationwide interest, including expressions of support from President-elect Barack Obama.
"I never thought this would get so big," said Ricardo Caceres, a 39-year-old assembly line worker taking part in the sit-in. "I am proud of my brother and sister workers."
In its statement Tuesday, Bank of America sided at least in part with the disgruntled workers, expressing concern for what it alleged was "Republic's failure to pay their employees the employee claims to which they are legally entitled."
The loan would be designed only to enable Republic to pay laid-off workers, said bank spokeswoman Julie Westermann. There was no question of offering a loan large enough to reopen the factory, she said.