3 ex-Ill. governors have served time since 1970s

Send a link to a friend
[December 10, 2008] (AP) Three former Illinois governors have gone to prison in the past 35 years, and a host of other governors have gotten into legal trouble.
Otto Kerner, a Democrat who was governor from 1961 to 1968, served less than a year of a three-year sentence after his 1973 conviction on bribery, tax evasion and other counts. He was convicted of arranging favorable horse racing dates as governor in return for getting horse racing association stock at reduced prices. Kerner died in 1976.

Dan Walker, a Democrat who was governor from 1973 to 1977, served 1 1/2 years of a seven-year sentence after pleading guilty in 1987 to bank fraud, misapplication of funds and perjury. The charges were not related to his service as governor.

George Ryan, a Republican who was governor from 1999 to 2003, was convicted of corruption in 2006 for steering state contracts and leases to political insiders and helping cover up bribes paid in return for truck drivers licenses while he was secretary of state and then governor. He is serving a 6 1/2-year prison term.
In addition, William Stratton, Illinois governor from 1953-1961, was later indicted but was acquitted on charges of income tax evasion.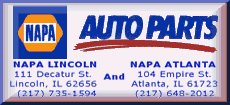 Governors from other states who have run into legal trouble include:
Alabama: Guy Hunt was removed from office upon his conviction on a felony ethics charge in 1993 for using $200,000 from his inaugural fund on personal purchases. A judge spared him from a prison sentence and Hunt eventually received a pardon. Don Siegelman, who served one term as governor before losing in 2002 amid corruption allegations, was convicted in 2006 on bribery and other charges. He was sentenced to more than seven years but then released after serving nine months while his appeal is pending.

Arkansas: Jim Guy Tucker was found guilty in 1996 of misusing a federally backed business loan. He resigned and served 1 1/2 years of home detention, avoiding prison because of health problems. He pleaded guilty in 1998 to conspiring to reduce his tax on a cable TV deal and ordered to pay restitution. Both cases had stemmed from the Clinton-era Whitewater investigation.

Arizona: Fife Symington resigned after being found guilty in 1997 of defrauding lenders in his previous career as real estate developer. His conviction was overturned on appeal and he was later pardoned by President Clinton. He was sentenced to 2 1/2 years but had remained free on appeal and did not serve any time.