The network announced Tuesday that Leno will get a show five nights a week at 10 Eastern, after he leaves the "Tonight" show next May. The network had announced nearly five years ago that Conan O'Brien would move to "Tonight" and succeed Leno.
Leno, 50, made light of his possible jump to another network, playfully telling stagehands: "Guys, leave those boxes. We're not going anywhere."
He also said reports about a possible move "were nothing but rumors started by a disgruntled employee: me."
Leno joked that his longtime rival -- CBS' David Letterman -- would try to one-up him with a scheduling change by having a show at 9:59 p.m. (Earlier this year, Letterman said he wants to continue hosting his "Late Show" past 2010.)
Letterman's only allusion to Leno's deal in his monologue Tuesday came at the very beginning: "Welcome to the 'Late Show,'" he said. "Still at 11:35."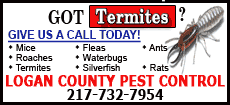 Craig Ferguson on CBS also had a little fun with it. "Jay's getting a little older now," Ferguson said. "So 10 p.m. is kinda 'late night' for Jay."
Leno's deal also has the potential to be a big cost savings for NBC. A talk show is considerably cheaper to produce than the dramas that usually air at 10 p.m. Eastern.
Leno could now deliver his nightly monologue and sketches to more viewers. Generally about 50 percent more people are watching TV at 10 p.m. than at 11:35 p.m.
Dramas used to be a mainstay of network schedules, and NBC's own history at the time slot includes "ER," "Hill Street Blues," "Law & Order" and "L.A. Law."
Yet dramas have been fading in recent years. One reason is digital video recorders; more people are watching shows they taped earlier than the live 10 p.m. shows.