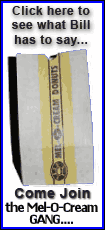 "This is going to reinforce her icon status," said Barry Weiss, chairman and CEO of the BMG Label Group, which includes Spears' label. "It's not just a No. 1 album."
Indeed, it's not. For Spears, who has rebounded after a disastrous year that included rehab, a custody battle for her two sons and court-ordered supervision by her father, it is another step in her bid to reclaim her status among pop's elite.
"At the end of the day, I think she is America's pop princess, and the world's pop princess, and this just reconfirms it to everyone who doubted it," said her manager, Larry Rudolph.
While her last CD, "Blackout," also debuted at No.1 when it was released in October 2007, it quickly fizzled on the U.S. charts, despite receiving critical acclaim, because Spears didn't really promote it amid the chaos in her life.
Things appear to be different this time around. Spears has been showing off her dancing moves and taut body during high-profile appearances on shows like ABC's "Good Morning America" and was also the focus of a documentary, "Britney: For the Record." The special, executive produced by Rudolph, aired on MTV in the days before the release of "Circus."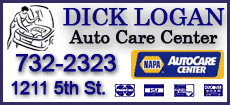 "The documentary had a huge role," said Rudolph. "People were able to see Britney, to see her tell her story. I think they got the true sense of who she is, and they appreciated it."
"Circus," which debuted to mainly positive reviews, was released on the singer's 27th birthday, Dec. 2. The CD's first single, "Womanizer," was a No. 1 hit, and her latest single, "Circus," was the most added song at pop radio, her label said.
Spears plans a nationwide tour that is set to kick off March 3 in New Orleans.