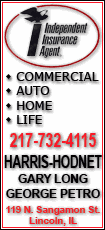 In a report to be made public later Wednesday, the oversight committee spelled out 10 pointed queries to the Treasury Department and questioned whether its shifting remedies constitute a strategic response to the financial crisis. The review represents the latest critical assessments of the Troubled Asset Relief Program, the massive federal intervention into the nation's financial system.
The 37-page draft offers no specific conclusions, but the questions suggest sharp disagreements with Treasury Secretary Henry Paulson's stewardship of the program and echo some of the criticism raised in a Government Accountability Office audit of the program last week.
"The American people need to understand Treasury's conception of the problems in the economy and its comprehensive strategy to address those problems," the draft report said.
The panel's chairwoman, Elizabeth Warren, a Harvard Law School professor and a Democratic appointee to the oversight group, is scheduled to testify about the panel's report Wednesday before the House Financial Services Committee, chaired by Rep. Barney Frank, D-Mass.
Republican Rep. Jeb Hensarling of Texas, the panel's only Republican, also will testify, though he declined to sign the report. He said he had raised several concerns with the panel over access to resources and other issues that "have not yet been addressed."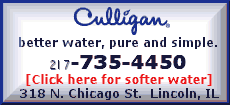 Also on the witness list for the hearing are Gene Dodaro, the GAO's acting comptroller general, and Neel Kashkari, director of the Treasury office that oversees the bailout program.
The tough reviews come as the Bush administration is considering seeking access to the second half of the $700 billion fund. All but $15 billion of the first $350 billion has been allocated in the two months the program has been in place.
Many Republicans, such as Hensarling, were suspicious of the bailout from the outset. And Democrats, including President-elect Barack Obama, have argued that instead of simply injecting money into banks, the government needed to use the funds to halt rising foreclosures. Federal Reserve Chairman Ben Bernanke has predicted foreclosures in 2008 will reach about 2.25 million.
The oversight report noted that Treasury was considering having mortgage giants Fannie Mae and Freddie Mac guarantee and purchase 30-year fixed mortgages with rates as low as 4.5 percent. But the report said the program was designed only to encourage new home buyers.
"The program does not appear to offer any help to already distressed homeowners," the draft said.
Much of the criticism aimed at Paulson centers on his decision to shift the program's mission from purchasing troubled assets from banks and other financial institutions to infusing capital into banks by buying stakes in their equity.