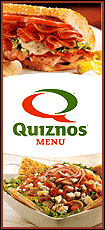 CBS' "The Mentalist" topped the prime-time ratings last week for the first time.
The series with Simon Baker solving crimes using astute powers of observation was seen by 18.74 million people last week, its biggest audience ever, according to Nielsen Media Research.
It was the first time since May 2005 that a freshman series has led Nielsen's weekly prime-time ratings, when "Desperate Housewives" did it for ABC.
The departure of ABC's "Dancing With the Stars," which competed with "The Mentalist," helped drive new viewers to the CBS show. Three CBS dramas were the most-watched programs last week.
Barbara Walters reached Nielsen's top 10 with her annual special focusing on the year's most fascinating people, with President-elect Barack Obama taking the top spot. It was the best showing for this annual special since 2004.
For the week, CBS led with an average of 10.9 million prime-time viewers (6.9 rating, 11 share). ABC had 8.6 million (5.4, 9), Fox 7.7 million (4.7, 7), NBC 7.5 million (4.8, 8), My Network TV 2 million (1.2, 2), the CW 1.7 million (1.1, 2) and ION Television 790,000 (0.5, 1).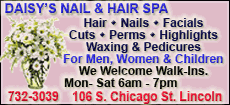 Among the Spanish-language networks, Univision led with a prime-time average of 4 million viewers (2.0 rating, 3 share). Telemundo had 1.2 million viewers (0.6, 1), TeleFutura 510,000 (0.3, 0) and Azteca 280,000 (0.2, 0).
NBC's "Nightly News" won the evening news ratings race with an average of 9.4 million viewers last week (6.3 rating, 12 share). ABC's "World News" was second with 8.8 million (5.9, 11) and the "CBS Evening News" had 6.8 million viewers (4.6, 8).
A ratings point represents 1,145,000 households, or 1 percent of the nation's estimated 114.5 million TV homes. The share is the percentage of in-use televisions tuned to a given show.