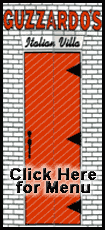 "When her owner saw her face, she passed out," said Elizabeth Kendrick, a surgical technician at Angell Animal Medical Center.
The owner, who asked not to be identified, recovered from the shock and rushed Edgar to an animal hospital.
Remarkably, Edgar suffered no major blood loss nor any permanent nerve damage from her accident. She just needed to have her facial skin stitched back on during an hour-long surgery, according to veterinary surgeon Michael Pavletic.
"And she should be fine after this," Pavletic said.
Besides the skin hanging from Edgar's face, Edgar seemed normal, Kendrick said.
"She was purring and sticking her head up so we could pet her," Kendrick said. "She even tried to chew at her skin. I'd never seen anything like it."
Pavletic reattached Edgar's face using about 35 stitches. She came through the surgery with no problems, though she looks as though someone punched her in the eye. "She'll need to take some medicine but I don't anticipate her having any problems," Pavletic said.
Bonnie Beaver, a professor of small animal clinical services at Texas A&M University, said such animal injuries are extremely rare since cats are usually killed instantly from car fan belts.
"She may have problems later," Beaver said, "but the cat was saying, 'I may have lost this life but, by golly, I have eight more.'"