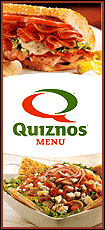 Customs spokesman Steve Sapp said a trained dog alerted authorities to the man's bag on Friday. The luggage also contained deer meat and dried beef, which has been destroyed.
Sapp said it's not unusual for foreign visitors to bring exotic foods to the U.S., but he says the discoveries were "a first." After the confiscations, the man was allowed to enter the U.S.
The monkey carcasses were inadmissible under U.S. law. Monkeys can transfer infectious diseases to people.
___
Information from: The Washington Post, http://www.washingtonpost.com/