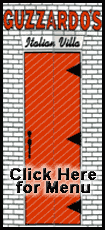 Morning showers in New England were expected to turn to sleet, then eventually snow, as temperatures drop near freezing. Up to an inch of snow was possible.
Showers and strong winds gusting up to 50 mph were forecast for the Mid-Atlantic. One to 3 inches of rain was likely, with snow possible in the mountains. Moderate to heavy rain and thunderstorms were expected in the Southeast, which could see strong winds, hail and tornadoes.
The central and southern Plains were expected to dry out and warm up, but more active weather was forecast for the northern Plains and upper Midwest. One to 3 inches of snow was forecast for North Dakota, Minnesota and Wisconsin.
The West Coast was likely to see mostly sunny skies, though scattered showers were possible in the Pacific Northwest. Dry, windy conditions were likely in Southern California, increasing fire threats.
Temperatures in the Lower 48 states on Tuesday ranged from a low of minus 7 degrees at Saranac Lake, N.Y., to a high of 91 degrees at Falfurrias, Texas.