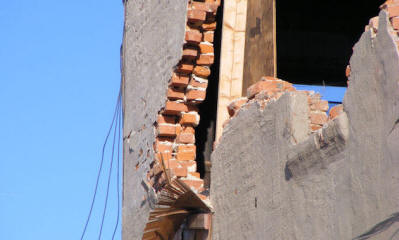 How long before it falls?
Bricks at the southwest corner of the building at 217 S. Sangamon St. continue to separate from the structure. The question is whether this section of the building or perhaps more of the structure will come down before the building's owner or the city can resolve the issue.
Thursday, structural engineers hired by the city went inside and inspected the entire building. Their report is expected next week.
Picture by Mike Fak