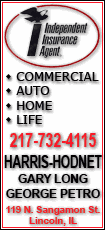 The United Nations apparently had some time on their hands and wanted to remind the world that even though they don't do too much of anything, the world should still be aware of their power.

In our country, someone has to live, do something outstanding and then die before we give them a day to remember them by.

The United Nations has so much power that they can give a day or even a week to those things they consider important … even inanimate objects. For example, I just learned that Dec. 11 was International Mountain Day.

Imagine that! I'm not certain what, exactly, the tradition for International Mountain Day is, but I was blessed with a very fertile imagination. So, I suppose that we must all climb to the top of our favorite mountain, yodel our respective national anthems and wait for the echoes to return. This seems like a fitting way to celebrate the fact that we have mountains.

Although we have many international observance days, I thought you would be interested in hearing about a few of them.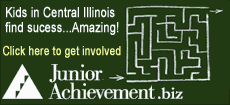 March 8 -- International Women's Day. How about that, ladies? In addition to Mother's Day, which is really quite selective, women have a whole 'nuther day where we get to … what? Be women, I guess. But hey, the men don't even get an international day, so we should consider ourselves lucky to at least get mentioned.
April 4 -- Mine Awareness Day. Whether this observance is to celebrate the ability to mine ore, warn us of the dangers of mining ore or whether it is simply allowing each of us a little "me" time, I'm not sure. Obviously, Mine Awareness Day has not made me very aware. Just three days later, however, we celebrate World Health Day, where anyone who works in a mine must emerge, wave to the crowd of World Health Day celebrants and say, "I haven't got lung cancer yet!" Then they must knock on wood … but not too hard, lest the mine collapse.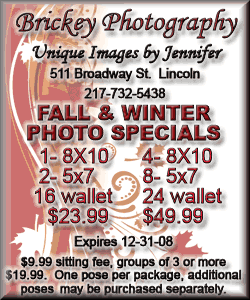 April 23 -- World Book and Copyright Day. This is the day that the United Nations has set aside to let would-be plagiarists know that if it doesn't have a copyright, it's fair game.
May 15 -- International Day of Families. This, of course, is my favorite day, even though I have only just learned about it. I wonder, though, what we are supposed to do on this day that we don't do every other day. Maybe this is the day the United Nations has set aside to start families. Some people must wait all year for this day! It's International Mardi Gras! If this is so, then February should have been designated International Labor Month, not to be at all confused with our National Labor Day.
May 22 -- International Day for Biological Diversity. OK, this observance boggles the mind with its implications. Especially since my mind is still occupied with starting families. I'd better just let this one speak for itself.
June 17 -- World Day to Combat Desertification and Drought. On this day everyone grabs a bucket of water, drives to the nearest desert and waters the greenest thing they can find. Really, after all these years of celebrating, it's a wonder we have any deserts left at all.
Oct. 8 -- International Day for Natural Disaster Reduction. This one is easy. Everyone signs a petition saying that we unanimously oppose tornadoes, hurricanes, earthquakes, tsunamis and volcanic eruptions. Then the next person who dies takes it to the pearly gates and asks St. Peter to deliver it to the Big Guy. That'll take care of those pesky natural disasters.
[By LAURA SNYDER]
You can reach the writer at lsnyder@lauraonlife.com Or visit www.lauraonlife.com for more columns and info about her books.