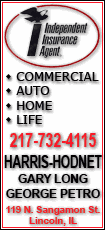 Nationwide, home values are falling because of deeply discounted foreclosures, harder-to-get mortgages, and an economy in shambles. Faced with property tax bills that still reflect heady prices of the boom years, more homeowners are learning about the appeals process. The obscure and once rare process of appealing property taxes usually involves no fees and no need to hire an attorney or an appraiser.
The number of appeals for the 2007 tax year went up anywhere from 10 percent in Collier County, Fla., to almost 90 percent in Clark County, Nev.
"Because of the market and so forth and people are frustrated ... It's tough right now," said Abe Skinner, Collier County's property appraiser.
It's too soon to know how much tax money local governments might lose. Property tax rates are structured to protect the government against steep declines or increases in value.
The median sales price in Chicago was down nearly 10 percent in October from a year ago, and property value challenges have more than doubled in Cook County, Ill., from about 127,000 in 2005 to about 277,000 last year.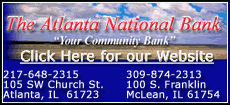 "They're willing to pay their fair share, but they don't want to pay more than their fair share," said Joseph Berrios, one of three commissioners on the Cook County Board of Review.
Berrios said his staff will put in a lot of overtime to keep up with demand.
Any property owner who thinks the government has placed an unfair value on a piece of land has the right to challenge that decision. What's brought wider attention to this right are skidding property values, especially in markets plagued by foreclosures.
"More and more people are becoming aware of the process that's always been there ... and (are) taking advantage of it," said Robert Chambers, director of Cuyahoga County Board of Revision in Cleveland.
The process varies from county to county. But a typical example is the appeal filed by Scott Laney, who bought a brick bungalow in June 2007 in suburban Cleveland that was approaching foreclosure. He paid $99,000 and later discovered the county valued the North Olmsted property at $141,300.
Laney filed an appeal in late February with the Cuyahoga County Board of Revision.
Laney had to wait nearly six months for a decision, but he won his case, and the value of his property was reduced to $99,000.
"I was ecstatic. I was glad to see the little man beat the government," he said.
Laney expects to save as much as $400 a year, although the property is back on the market with a "REDUCED" sign in the front yard. His only expenses were sending the complaint to the board by certified mail and traveling to a hearing to state his case.
"The process is fairly easy, especially in these tough economic times, a great way to save some money," said Laney, a middle school reading teacher.
Cuyahoga County Treasurer Jim Rokakis, who chairs the board of revision, said that in a stable suburban market an owner usually needs to prove at a hearing why the property is worth less.
But if someone on a street with 10 boarded-up homes challenges the value, the owner might not even need a hearing to get a reduction.