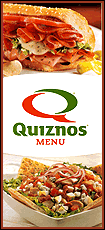 "Everything is going wrong in the fourth quarter," said Mark Zandi, chief economist at Moody's Economy.com. "We have collapses in consumer spending, housing and now investment. Business is just shutting down."
The new batch of data showed retail sales fell by 1.8 percent in November, marking a record fifth straight monthly decline. The weakness was led by another sharp drop in auto sales -- the worst sales month for automakers in 26 years.
After an auto bailout collapsed in Congress on Thursday night, the White House offered a partial reprieve on Friday for the Detroit Three, pledging temporary help to avoid a "disorderly bankruptcy" for one or more of them.
Treasury Department officials were discussing with the automakers what form that support would take. That gave Wall Street a lift, with the Dow Jones industrials rising about 65 points to close just under 8,630.
The stock market has shown signs of settling down the past two weeks. While there's still volatility, the terrifying lurches of several hundred points at a time have become rarer.
The Dow has closed between 8,000 and 9,000 for 15 trading sessions in a row. And on two of the last three days, it has moved only double digits for the day, the first time that has happened since Lehman Brothers went bust in mid-September.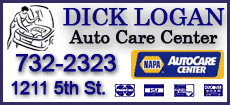 A second report from the Commerce Department showed that all stages of production -- manufacturing, wholesale and retail -- suffered a record drop in sales in October, the month the financial crisis hit with force.
Businesses trimmed their total inventories by the biggest amount in five years, which probably means more cuts in production and layoffs in the months ahead.
And a Labor Department report showed wholesale prices dropped 2.2 percent in November, the fourth consecutive monthly decline. They had fallen 2.8 percent in October, a record.
Wholesale prices have not fallen for such an extended stretch since the period between October 2001 and January 2002, when the country was struggling to emerge from the last recession.
The severity of the current recession, already the longest in a quarter-century, was raising the risk of a period of deflation for the first time in the United States since the Great Depression.
While falling prices for gas and other products mean people have more to spend on other items, a prolonged stretch of price declines can escalate into falling wages as businesses are forced to slash production costs to compete for sales.
Economists say the threat of deflation is remote but that the risks are increasing as the downturn worsens, especially with Wall Street in upheaval and businesses and people having trouble getting loans.