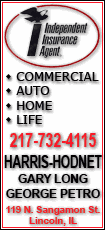 "A precipitous collapse of this industry would have a severe impact on our economy, and it would be irresponsible to further weaken and destabilize our economy at this time," Bush spokeswoman Dana Perino said. She noted that in normal times the administration would prefer to let the markets determine the fate of private firms, but these times are far from normal.
She said that because of the current state of the economy the administration would consider various options, including use of the TARP program, which has been aimed at bailing out the nation's finance system. TARP is the $700 billion Troubled Assets Recovery Program, the financial industry bailout plan enacted in October and the White House has long insisted that money should be reserved for stabilizing markets.
Perino said that while "the federal government may need to step in to prevent an immediate failure, the auto companies, their labor unions, and all other stakeholders must be prepared to make the meaningful concessions necessary to become viable."
The White House comments were welcomed by Sen. Carl Levin, D-Mich.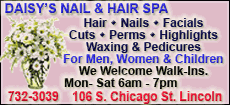 "The effort to provide emergency bridge loans to U.S. automakers is still very much alive," Levin said. "I am encouraged that the White House said today that they will consider other options to assist the auto companies, including use of the TARP program."
Wall Street rebounded from an early sell-off Friday to finish in positive territory after word that the government would assist U.S. automakers.
General Motors Corp. and Chrysler LLC have warned they are running out of cash and face bankruptcy without some form of assistance. Ford Motor Co., which is in somewhat better shape financially, has been seeking access to a line of credit.
Highlighting those difficulties, GM announced Friday it would cut another 250,000 vehicles from its first-quarter production schedule -- a third of its normal output -- by temporarily closing 20 factories across North America. The move affects most plants in the U.S., Canada and Mexico. Many will be shut the whole month of January.
Congressional efforts to aid the industry ran aground Thursday. The White House and congressional Democrats agreed on a $14 billion measure that would have extended short-term financing to the industry while establishing a powerful new "car czar" to make sure the money was used to turn the Big Three into competitive companies. That bill passed the House on Wednesday but immediately ran into opposition from Senate Republicans who said it did not go far enough.