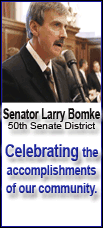 Her mother, 22-year-old Casey Anthony, was charged with first-degree murder months after the girl disappeared in June and was not reported missing until July.
One of her attorneys, Linda Kenney Baden, said during a court hearing Friday that "anthropological measurements and hair color" of the remains were said to match Caylee.
Orange County Sheriff Kevin Beary said earlier Friday that a search of the grandparents' home where the mother and daughter lived had also yielded links to the remains that he would not reveal. There are no other similar missing-child cases in the area.
Asked if he believed it was Caylee, Beary said: "My gut says yes, but I have to wait seven to 14 days for the DNA analysis to absolutely make sure."
The judge still denied a defense motion to examine the remains, saying they must wait for positive identification.
The middle-class Orlando suburb where the family lived waited for the identification of the child with sadness and some hope the wrenching saga could soon end.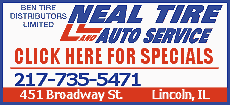 The streets around the Anthony home have been busy since the summer when the girl -- then 2 years old -- was first reported missing. The odd circumstances -- a child missing for more than a month before being reported, her mother's lies and eventual murder charges -- led to press conferences and even protests outside the home as the saga of the little girl grew more complex.
Even a recording of the 911 call reporting the remains and released on Friday highlighted the notoriety of the case and the neighborhood consumed by it.
When a utility employee told the 911 dispatcher that one of its workers found a skull in "the Caylee Anthony area," the dispatcher exclaims "oh" and warns them not to disturb any evidence or call attention to the discovery until authorities arrive.
On Thursday and Friday crime scene vehicles lined the area where the remains were found, within walking distance of the Anthony home, but gawkers were largely absent.
Stephanie Condenzio, 21, who lives down a street adjacent to the Anthonys, said she moved in to the area with its ranch-style homes about the time Caylee was reported missing. Condenzio said Friday that she feels sorry for Caylee but has little sympathy for the family.
"It's just been a circus around here ever since then," she said. "We really didn't know what to think."