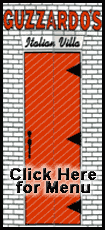 Blagojevich showed no sign of backing down from his critics, even signing a bill that extends insurance coverage for autistic kids in what represented a clear sign that he's still in charge. As he left his office Friday, Blagojevich refused to answer questions from reporters, saying only, "I'll have a lot to say at the appropriate time."
Prosecutors have accused Blagojevich of a litany of corruption allegations, including putting President-elect Barack Obama's Senate seat up for sale, strong-arming the owners of the Chicago Cubs and threatening to withhold millions of dollars from a children's hospital.
As the turmoil deepened, the state hurtled toward an extraordinary constitutional showdown. Attorney General Lisa Madigan asked the Supreme Court to declare Blagojevich unfit to serve, declaring that "the state government is paralyzed."
Illinois Supreme Court spokesman Joseph Tybor wouldn't comment on when the court might act on Madigan's motion, saying only that it "will be properly considered."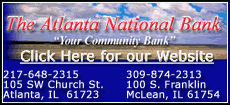 It was believed to be the first time in state history that such an action was taken. The attorney general is applying a rule that was intended to cover cases in which a governor is incapacitated for health reasons.
The Democrat is "unable to serve as governor due to disability and should not rightfully continue to hold that office," according to the motion. "His ability to provide effective leadership has been eliminated, and the state government is paralyzed."
The attorney general, also a Democrat, asked the court to strip the governor of his duties until possible impeachment proceedings and his criminal case run their course. If he does not step down and is not impeached or convicted, Blagojevich could go to the court and ask to be reinstated.
The scandal also began affecting state government. Illinois has billions of dollars in unpaid bills, including payments to Medicaid patients, hospitals, pharmacies, nursing homes and schools, and the state has approved $1.4 billion in short-term borrowing to keep cash flowing. But before the borrowing takes effect, Madigan said she has to certify that there is not any legal proceeding threatening the ability of the governor to hold his office.
In light of Friday's filing by her office, Madigan said she can't sign that.
"We will not be able to move forward on it until we have a different governor," Comptroller Dan Hynes said.
The state's inability to pay the bills has "a horrible ripple effect," the comptroller said. He said that pharmacies that count on state reimbursements could shut down, and suppliers could stop delivering food to Illinois prisons or letting state troopers buy gasoline. Businesses waiting for the state to pay its bills could lay off workers or simply go bankrupt, Hynes said.
"If our backlog gets worse, people are going to stop providing services," he said.
Blagojevich began the day praying with several ministers in his home before heading to his office, telling them he is innocent and will be vindicated "when you hear each chapter completely written," according to one of the pastors.
The Rev. Ira Acree said Blagojevich would not discuss details of the allegations against him. He said the governor discussed trying to get a legal and political consultation team in place, but feels as if everything is closing in on him and that he's not getting "any space or chance to sort anything out."