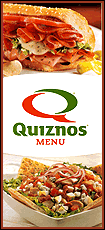 "Police 'locked down' the neighborhood and negotiated with the suspect, who gave himself up to police just after 6:00 p.m.," Fanning said in the statement.
The business at the location of the shooting is listed as TallGrass Distribution Ltd., a natural health product supplier.
Luke Pigeon, who lives in an apartment building next door, said he didn't hear a gunshot but heard a commotion outside his window.
"It wasn't typical, crazy noise that sometimes happens. You got the feeling there was something definitely, definitely wrong," Pigeon told The Canadian Press.
He looked out his window and saw someone fleeing the building next door.
"All of a sudden in my front yard there were five totally decked out, geared up riot squad officers with guns out of the holster, aiming at the second floor of the building right beside us," Pigeon said.
He spent the next two hours in his apartment, with armed officers about 10 feet from his front window as police tried to negotiate with the suspect.
Finally, he heard activity as the gunman gave himself up.
"They cuffed him on the ground and they took him into a cruiser," he said. "He was giving them a bit of grief, he was saying that his cuffs hurt."
Police said the victim's name would not be released until next of kin had been notified.
They said the name of the suspect would be released after he is formally charged.