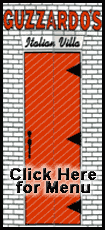 Brown visited troops in Helmand province a day after four British soldiers were killed in the volatile region. One was killed by a roadside bomb, while three others were killed by a 13-year-old who had hidden explosives under a stack of newspapers in a wheelbarrow.
"I think that there is disgust and horror at these tactics used by the Taliban," said Brown, who described Friday's bombing as a "cowardly."
Brown traveled to Helmand's Sangin Valley, about 25 miles (45 kilometers) from where the four troops were killed. British military officials said it was the closest the country's prime minister had been to the front lines in the Afghan war.
He was scheduled to meet with Afghan President Hamid Karzai in the capital, Kabul.
Brown said that people in Britain and elsewhere were safer because of the international effort in Afghanistan to fight the Taliban. Britain has some 8,200 troops in Afghanistan, most of whom are based in Helmand.
American leaders say thousands of incoming U.S. troops will be sent to reinforce British forces in the south, a major shift in U.S. strategy. Most American forces have been deployed in eastern Afghanistan along the border with Pakistan. But Helmand and neighboring Kandahar have suffered from the country's worst violence the last two years.
British officials said militant bombs have become more sophisticated but not as sophisticated as those seen in Iraq. Ambushes have also become more complex, with insurgents firing from multiple angles after a bomb goes off. The officials spoke on condition they weren't identified because of government rules.
But the quality of intelligence from Afghan residents has risen over the last year, the officials said. A tipping point in Britain's fight against the Irish Republican Army came when ground intelligence started improving, the officials noted.