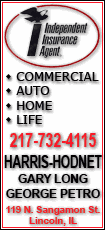 The statement is to be sent to President George Bush as an addition to the petition for clemency filed weeks ago. Presidents customarily commute some sentences and issue some pardons as they leave office.
Ryan is hoping Bush will commute his sentence to time served.
Ryan's chief attorney, former Gov. James R. Thompson, declined to speculate on whether the burgeoning scandal over alleged corruption on the part of Ryan's successor, Gov. Rod Blagojevich, would have any impact on the bid for clemency.
Ryan, 74, has served one year of a 6 1/2-year sentence for racketeering, fraud and other crimes while he was Illinois secretary of state and later governor.
He was convicted along with a friend, Larry Warner, who received a number of big-money state contracts while Ryan was secretary of state.
Ryan was accused of steering contracts to cronies, using state employees to run his campaigns and burying an investigation of bribes paid in exchange for truck driver's licenses when he was secretary of state.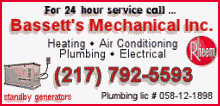 For the first time, Ryan accepted blame for the November 1994 tragedy in which a part dropped off a truck and tore into the gas tank of a van driven by the Rev. Scott Willis of Chicago, setting the vehicle afire and killing six of Willis' children.
The truck driver's license is believed to have been purchased illegally from an employee of the Illinois secretary of state's office who contributed some funds from the sale of driver's licenses to the Citizens for Ryan campaign fund.
Ryan said he knew that his errors had "tangible effects on my constituents and the citizenry."