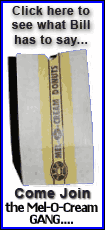 Zoellick decried the failure of the Doha round of World Trade Organization talks and urged countries to maintain open trade policies.
"I'm concerned about the rising dangers of protectionism," Zoellick said during a news conference Thursday in Singapore. "The international system needs to stay on offense on trade because protectionist forces will raise their head."
Asian economies, most of which rely on exports to drive growth, have suffered from a fall in demand from developed countries. While most countries in the region expect to avoid recession, they've all seen growth slow this year.
Zoellick said that in a recent meeting, Chinese officials said they were surprised by the fall in the country's exports sales abroad.
"Even they were struck by the sharpness and the depth of the falloff in exports," Zoellick said. "I'm afraid the first six months of 2009 are going to be a problem worldwide."