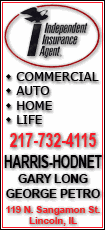 "I think the FDA got this one right," said Dr. Steven Nissen, a Cleveland Clinic cardiologist who raised the diabetes safety concern two years ago with a study indicating a popular new drug increased the risk of heart attacks. The medication, Avandia, remains on the market amid continuing debate. But such drugs will have to clear a higher bar in the future, the FDA said.
Some 23 million people in the U.S. have Type 2 diabetes, which is considered an epidemic among adults, and increasingly a concern with teenagers and even children. People with diabetes are unable to properly break down carbohydrates, either because their bodies do not produce enough insulin or because of resistance to insulin. As the years go by, they are at higher risk for heart attacks, kidney problems, blindness and other serious complications.
Because heart attacks are a leading cause of death among diabetics, medications that lower blood sugars but also increase heart risks could easily do more harm than good.
That is particularly true when other treatments are available that do not appear to have heart risks, such as insulin injections or pills like metformin.
Dr. Mary Parks, head of the FDA division that oversees diabetes drugs, said the policy is intended to remove the uncertainty about new diabetes drugs. Separately, the FDA is working on new guidance for already approved diabetes drugs.
"The more we know about the safety profile, the better it is for physicians to make decisions," Parks said.
The policy sets out more rigorous standards for testing diabetes drugs, tracking recommendations from FDA advisers and critics such as Nissen.
Currently, people selected to test a new medication are often younger and healthier than the patients who ultimately wind up being prescribed the drug. Under the new FDA policy, drug companies will have to test drugs on greater numbers of high-risk patients, such as the elderly, those with relatively advanced diabetes and those with kidney problems. The studies will have to take longer -- at least a year, as opposed to several months. That allows for the emergence of subtle problems, such as gradual increases in blood pressure.
"What you have to do, for the first time, is study these drugs in patients who have cardiovascular risks," Nissen said.