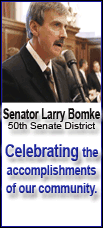 Thanks to an unusual partnership forged three months ago between the Illinois Student Assistance Commission and the Illinois Credit Union League, thousands of Illinois college students will be able to return to their academic pursuits this spring, some of whom may have needed to withdraw from classes for lack of funding.

Under the deal, eight Illinois-based credit unions bought $40.5 million in securities issued by the Illinois Student Assistance Commission to finance low-interest, federally secured loans to Illinois college students and their families.

This is the second phase in what is expected to be a three-step, $100 million deal. In September, the credit unions made $40 million available. In addition to Wednesday's $40.5 million deal, another $20 million should be made available in March for students who are attending schools on the quarter system and need loans for the spring quarter.

The economic downturn and lack of liquidity, combined with soaring tuition and textbook costs, have forced college students across the nation to question the affordability of the 2009 spring semester, with some needing to withdraw from classes. The crisis was compounded by changes in federal policy that cut lender profits, making it even more difficult for students to find reasonable loans, according to ISAC officials.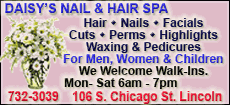 "This is a tale straight from 'It's a Wonderful Life,'" said Andrew Davis, executive director of the Illinois Student Assistance Commission. "When private lenders saw fewer profits in student loans, they turned their backs as fast as Mr. Potter. But in the spirit of George Bailey's Building and Loan Association, the credit unions came to the aid of their neighbors in time of need. This creative partnership shows state government working at its best."
"We are pleased to team up with ISAC to help Illinois students," said Dan Plauda, president and chief executive officer of the Illinois Credit Union League. "We view this as an investment in the state's work force and in stronger communities. This is part of our mission and we're proud to help."
Davis invited Illinois students to apply for these low-interest loans through ISAC's lending arm, the Illinois Designated Account Purchase Program, at http://www.idapp.com/.
Created by Illinois state law in 1977, IDAPP is a not-for-profit secondary market for student loans, reinvesting its earnings into the state of Illinois to support more Illinois students. Since IDAPP has no shareholders, it can make loans with more attractive borrower benefits and lower interest rates.
"There are plenty of fly-by-night operators in the student loan industry who come and go, but IDAPP has been here for 30 years, investing in the people of Illinois and their dreams," Davis said. "We're here for the students of Illinois and we're here for the long haul."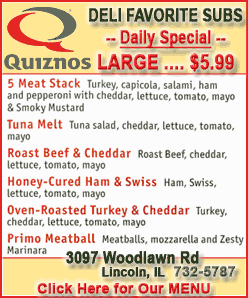 These federal Stafford loans have a 6.0-6.8 percent interest rate, while interest on a private student loan can be as high as 18 percent.
Davis also noted that, unlike most other lenders, IDAPP does not sell confidential information about its clients. Further, since IDAPP's only business is low-interest student loans, borrowers won't be bombarded with sales pitches for other financial products.
"Our commitment to knowledgeable and friendly service is unmatched," Davis said. "We are familiar with the needs of Illinois families and financial aid procedures of Illinois colleges because we've been at it for generations."
The Illinois Credit Union League played a crucial role in pulling together the participating credit unions. The credit unions involved in the student loan partnership are Alliant Credit Union, Chicago; Baxter Credit Union, Vernon Hills; Citizens Equity First Credit Union, Peoria; Corporate America Family Credit Union, Elgin; Credit Union 1, the state employees' credit union, based in Rantoul; I.H. Mississippi Valley Credit Union, Moline; Motorola Employees Credit Union, Schaumburg; and Scott Credit Union, Collinsville.
A credit union is a not-for-profit financial cooperative that is owned by the members it serves. There are about 8,500 credit unions nationwide, counting more than 90 million consumers as members and collectively holding about $800 billion in assets. In Illinois, there are more than 430 credit unions with $20.8 billion in assets, serving more than 2.7 million members.
"This deal protects Illinois students as consumers," Davis said. "By enabling students to borrow federally guaranteed loans instead of private loans, students get loans which are safer, more affordable and less complicated. The participating credit unions deserve a salute for their role in protecting Illinois consumers."
[Text from Illinois Student Assistance Commission file received from the Illinois Office of Communication and Information]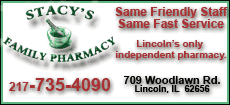 The Illinois Student Assistance Commission provides students of all ages and backgrounds with the resources and support to obtain financial aid for higher education. A state agency, ISAC has paved the path to postsecondary education with innovative programs for more than 50 years. Last year alone, ISAC continued its mission to make college affordable for Illinois students by issuing 185,000 grants and scholarships totaling more than $448 million. The commission coordinates educational funding with student loans, as a loan guarantor and via numerous public programs such as the successful Monetary Award Program, Illinois Veteran Grant and College Illinois, the commission's groundbreaking 529 prepaid tuition program.