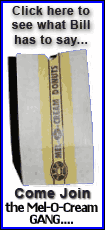 A few inches of snow were forecast for Nebraska, while Kansas, Oklahoma and Texas were likely to get rain and sleet. Ice storm warnings were issued for parts of Iowa, northern Missouri and Illinois. Snow was expected in southern Minnesota, Wisconsin and Michigan.
A wintry mix was forecast for parts of New England and the northern part of the Mid-Atlantic, while rain was likely in the rest of the Mid-Atlantic.
Residents of Louisiana, Arkansas and Mississippi were waking up to dense fog. Showers and thunderstorms were predicted to move into those states later in the day, though partly to mostly sunny skies were expected across the rest of the Southeast.
A cold front trekking across the Northwest was expected to dump several inches of snow across the region. Up to half a foot was possible in some spots. Rain and snow were forecast for the Four Corners region and California.
Temperatures in the Lower 48 states on Wednesday ranged from a low of minus 24 degrees at Williston, N.D., to a high of 86 degrees at Albertville, Ala.