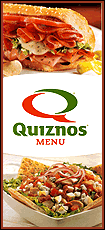 A senior administration official, speaking on condition of anonymity because of the sensitivity of the issue, said $13.4 billion in short-term financing from the $700 billion Wall Street rescue program is being made available and another $4 billion will be accessible once the Bush administration or incoming administration of President-elect Barack Obama draws down the second bloc of funds from the financial rescue package.
President George W. Bush will make an announcement on the auto bailout at 9 a.m.
The announcement comes none too soon for the carmakers. Sales are running at their slowest pace in 26 years and the Big Three's operating cash is dwindling. General Motors Corp. and Chrysler LLC have said they would run out of cash within weeks without government help. Ford has not sought billions in federal bailout loans, but a collapse of the other two could hurt Ford as well.
The official said the administration expects that GM and Chrysler will request access to the funds.
According to terms of the deal, the firms must use these funds to become financially viable. Taxpayers will not be asked to provide financing for firms that do not become viable, the official said. If the firms have not attained viability by March 31, 2009, the loan will be called and all funds returned to the Treasury.