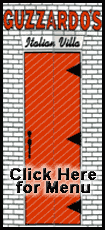 The deal would create one of the world's biggest electronics companies and allow Panasonic Corp. to add Sanyo Electric Co.'s strengths in green energy -- solar panels and rechargeable batteries -- to its sprawling product lineup.
Panasonic, which makes Viera TVs and Diga Blu-ray disc players, said last month it was interested in acquiring Sanyo. Sanyo, which has been struggling to turn around its business, also expressed interest in the alliance.
Kazumasa Kubota, analyst with Okasan Securities Co. in Tokyo, said Panasonic was getting a good deal at the tender price of 131 yen ($1.47) a share.
The acquisition should be a plus for Panasonic in the long run, but shedding overlapping businesses will add to short-term costs, he said.
"The synergies are there in the long run," Kubota said. "The solar business is a definite positive for Panasonic, and it can also hope to gain all the patents Sanyo has in rechargeable batteries."
Panasonic had been negotiating with Sanyo's top three shareholders, Goldman Sachs, Daiwa Securities SMBC and Sumitomo Mitsui Banking Corp., who had all put up some resistance to selling their stakes.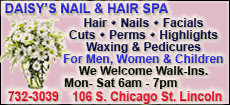 Goldman, Daiwa and Sumitomo Mitsui together own Sanyo stocks equal to a combined 70.5 percent of voting rights, or preferred shares that can be converted into common stock of about 4.3 billion shares, the statement said. When all outstanding Sanyo shares are combined, they total about 6.1 billion.
Panasonic said in a joint statement with Sanyo that it will start the tender offer soon for all shares of Sanyo, with hopes of completing the deal by February.
Panasonic President Fumio Ohtsubo said that taking over Sanyo will provide an opportunity for his company to become more competitive to ride out a worsening global downturn.
"The alliance with Sanyo will provide an engine for growth for us," he said at a news conference in Osaka, central Japan, shown via satellite in Tokyo.
Sanyo President Seiichiro Sano also expressed hope that the partnership will give his company strength during difficult times.
"The alliance is opening a way to fight these tough times that come only once in a 100 years," he told reporters.
New York-based Goldman Sachs said it agreed to the bid.
"Given the rapidly changing environment, we came to the conclusion to sell our stake for the benefit of all Sanyo stake holders," Goldman Sachs spokeswoman Hiroko Matsumoto said.