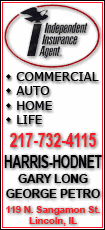 The reports said that the Toyota group of companies -- including Daihatsu Motor Co., which makes small cars, and truckmaker Hino Motors -- will manage to post a profit for the fiscal year through March 2009.
Toyota declined comment on the reports.
Toyota Motor Corp., which makes the popular Camry sedan and Prius gas-electric hybrid, has never reported a full fiscal year loss since it began disclosing operating profit in 1941.
But Japanese automakers -- which had until recently avoided the serious problems of their U.S. rivals -- are getting hammered by plunging auto sales in the key U.S. market and elsewhere.
The surging yen, which erodes overseas earnings, have also battered their bottom line. The dollar has fallen to 13-year lows below 90 yen.
Analysts say calculations show that a loss for Toyota alone may be inevitable, given the strong yen and plunging auto sales.
"It looks as though Toyota will fall into red ink for the full year," said Mamoru Katou, auto analyst at Tokai Tokyo Research. "Things have clearly gotten worse since the earlier outlook of breaking even."
He noted even Honda Motor Co., which has fewer models, is suffering, and damage to Toyota's bottom line was unavoidable.
Toyota President Katsuaki Watanabe is scheduled to give a news conference Monday next week. Usually, the president announces ambitious sales and production goals for the coming year in the annual event.
Grabbing attention in recent years was whether Toyota would dethrone Detroit-based General Motors Corp. as the world's No. 1 in annual vehicles sales.