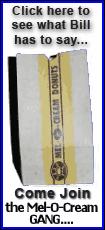 Federal prosecutors in Manhattan and the Securities and Exchange Commission brought the case Thursday against Matthew C. Devlin, who authorities said enabled clients and friends to make millions of dollars while he was rewarded with gifts including cash, a Cartier watch, a widescreen television and tuition at a Porsche driving school.
"By providing inside information, Devlin curried favor with his friends and business associates and received in return cash, luxury items and other benefits," the SEC said in court papers.
The SEC said those who received tips so treasured the information Devlin took from his wife that they began referring to him and his wife as the "golden goose." Devlin, 35, of Manhattan, also referred to his wife as the "golden goose," the SEC said.
A second ex-Lehman Brothers broker, Frederick Bowers, 40, of Manhattan, was charged in a criminal complaint with conspiracy.
Marc Agnifilo, a lawyer for Bowers, said his client had "a highly minimal role in the alleged insider trading and we're going to fight the case in court and put the government to its proof." He said Bowers had never been in trouble before.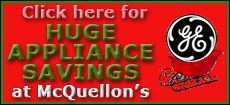 The SEC said Devlin took secrets from March 2004 through last July about more than a dozen pending mergers and acquisitions from his wife, Nina, a partner at Brunswick Group LLC, an international public relations firm.
Attorney Jim Benjamin, who represents Nina Devlin, said her husband obtained the information without her knowledge by being close to her and monitoring her travel schedule.
In a statement, Brunswick Group called the insider trading scheme a "violation of trust between husband and wife." It said there was no indication Matthew Devlin accessed Brunswick's confidential systems.
"We believe she was unaware of her husband's activities and is devastated by these events," the company said, noting that Nina Devlin has not been charged "or implicated in any way."
Brunswick is an international firm that employs more than 400 people, including more than 75 partners, as it advises major companies about financial and corporate communications and opinion research. It has 15 offices in 11 countries.
On Tuesday, Matthew Devlin pleaded guilty to four counts of conspiracy to commit securities fraud and one count of securities fraud in a cooperation deal aimed at winning leniency at sentencing.
Mary Mulligan, a lawyer for Devlin, said: "Matthew Devlin has accepted full responsibility for his conduct. He deeply regrets the pain he has caused his wife."