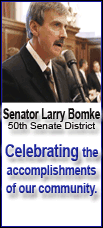 The FTSE 100 index of leading British shares was down 56.54 points, or 1.3 percent, at 4,274.12, with oil companies BP PLC and Royal Dutch Shell down around 3 percent as oil prices slid further despite the decision by oil cartel OPEC earlier in the week to slash 2.2 million barrels from its daily production quotas from January.
Germany's DAX was 67.99 points, or 1.4 percent lower, at 4,688.41. The CAC-40 in France fell 58.76 points, or 1.8 percent, to 3,175.39.
Futures suggested Wall Street would extend Thursday's losses, when the Dow Jones industrial average fell 2.5 percent and the Standard & Poor's 500 index dropped 2.1 percent.
The Dow was expected to open 88 points, or 1.0 percent, lower at 8,590 while the S&P was projected to drop a further 9.60 points, or 1.1 percent, to 882.90.
Analysts said it could be a rocky ride on Wall Street later as investors have to negotiate today's triple witching -- when stock index futures, stock index options and stock options all expire on the same day. It occurs every three months on the third Friday of March, June, September and December.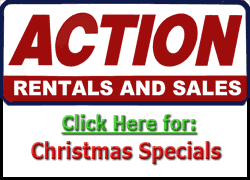 "If liquidity was bad before, it now borders on the non-existent, and with no data of note to digest, another rocky ride in low volumes looks to be pre-programmed," said Marc Ostwald, strategist at Monument Securities.
All eyes will be on any developments with regard to the U.S. automakers, who are hoping for crucial bailout funds from the Bush administration -- in one of its last important moves.
Bush administration officials were reviewing several approaches to assisting the automakers, including short-term loans from the Treasury Department's $700 billion Wall Street rescue program. But Treasury Secretary Henry Paulson told a business forum in New York on Thursday night that while bankruptcy for the automakers should be averted if possible, an "orderly" reorganization might be the best solution.
Earlier, Asian stocks closed mixed after the Bank of Japan cut its main interest rate to 0.1 percent and announced that it will temporarily purchase commercial paper and increase its purchases of Japanese government bonds.