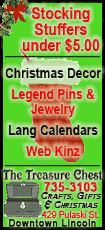 Temperatures climbed to above the freezing mark and continued to rise through the morning. However, it will take several hours for all the ice to melt and roadways to become free of ice and snow, so motorists should remain cautious.
The National Weather Service says that northwesterly winds this afternoon and tonight will bring colder air back into the area this afternoon, with temperatures expected expected to fall back below freezing. Wet and slushy roads will likely refreeze, so motorists are advised to drive with caution.
The next significant weather system will arrive Saturday night into Sunday, bringing light snows to the region. Gusty winds and sharply colder temperatures are expected in the wake of this system Sunday into Monday.
The gusty winds combined with the colder temperatures will create wind chill readings in the range of 10 to 20 degrees below zero for Sunday and Monday mornings.
Ameren reported 1,470 incidences of power outages affecting 8,533 customers in the 62656 area code. In total, they report that at some time or other 15 percent of Logan County was without power last night and early this morning. There are still sporadic incidences of power outages throughout central Illinois as well as Logan County.
[Text from files received from National Weather Service and Ameren Co.]