Many retailers are in panic mode as they try to liquidate inventory in a season that's expected to show the first drop in sales in nearly 40 years. For this last weekend before Christmas, Sears stores are offering up to 70 percent off on fine jewelry and up to 60 percent off on outerwear, while Macy's is dangling early morning discounts of up to 75 percent. J.C. Penney is featuring 300 early morning specials on items from pajamas to handbags.
But a major winter storm cutting across the country could make shoppers just stay home.
"The retailers are doing everything possible to be lean and clean by the end of Christmas, because the shoppers are not going to be there" in January, said New York-based retail consultant Walter Loeb. "This is more about survival."
But the casualties from the holidays are rising. Circuit City Stores Inc. and KB Toys Inc. have filed for Chapter 11 bankruptcy protection in recent weeks. Finlay Fine Jewelry Corp., which operates stores such as Bailey Banks & Biddle, warned Wednesday that it may not have enough cash to finance its operations through the end of its fiscal year on Jan. 31, and may have to "significantly curtail" its business or pursue other options.
Kerri Reed, 34, a Lyndhurst, N.J., hairdresser who was outside Macy's flagship store in Manhattan on Wednesday with her husband, a police officer, and their two boys, 8 and 11, said she finished her shopping and doesn't plan to go back after Christmas. Reed says she and her husband have secure jobs, but she's worried about the overall economy.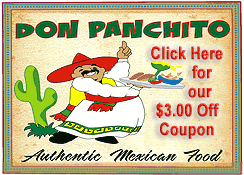 "It's a done deal. I covered my bases," said Reed, who said she bought for fewer people this year, spending $2,000 instead of last year's $3,000.
In a sign of how grim the future looks for consumer spending, even fairly healthy companies are making big shifts in their plans in order to respond to the deteriorating climate. Best Buy Co. Inc. announced Tuesday that it will slash capital expenditures by half in 2009 and will offer voluntary severance packages to virtually all its 4,000 corporate employees. The nation's largest consumer electronics chain also said its third-quarter profits skidded 77 percent.
"We believe that the environment for consumer spending is likely to get worse before it gets better," said Brad Anderson, chief executive of Best Buy - which has seen little benefit so far from the bankruptcy of Circuit City, its largest rival, which is closing more than 150 of its approximately 700 U.S. stores by Dec. 31.
Children's clothing chain Gymboree Corp. is cutting salaries by up to 10 percent for senior management and corporate staff to prepare for what it believes will be a deepening spending slump. It expects that earnings for 2009 will be below the current fiscal year.
"Consumer demand is much less than most of us understood even in September," said Richard D. Hastings, a strategist with Global Hunter Securities, who expects total retail sales will fall as much as 8 percent for the November through January period. Even with recent moves to cut inventory and slow store expansion, he said retailers are finding that their assets - stores and inventory - are "out of whack."
Hastings doesn't think the spending malaise will hit bottom until the second half of 2010 as mounting layoffs depress sales even further next year.
Michael P. Niemira, chief economist at the International Council of Shopping Centers, expects same-store sales will fall as much as 1 percent for the November and December period, but fears the decline could even be steeper. Same-store sales are sales at stores open at least a year and are a key indicator of a retailer's health. That would be the worst performance for the holidays since at least 1969 when the index began, Niemira said.