"The more responsible option is to give the auto companies an incentive to restructure outside of bankruptcy and a brief window in which to do it," he said.
Detroit's Big Three cheered the action and vowed to rebuild their once-mighty industry, though they acknowledged it would be tough to fight their way back from the brink of bankruptcy. If the carmakers fail to prove viability - a positive cash flow and ability to make good on the loans - by March 31, they will be required to repay the government loans.
That's something they would find all but impossible to do.
The autoworkers union complained the deal was too harsh on its members, while Bush's fellow Republicans in Congress said it was simply bad business to bail out the industry using money from the $700 billion rescue program for financial institutions.
Obama, who takes office a month from Saturday, praised the administration action but warned, "The auto companies must not squander this chance to reform bad management practices and begin the long-term restructuring that is absolutely necessary to save this critical industry and the millions of American jobs that depend on it."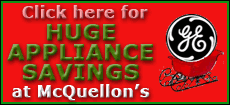 Obama will be free to reopen the arrangement from the government's side if he chooses, and the head of the United Auto Workers said the union would be appealing to the new president and the strongly Democratic new Congress on that subject. Obama was noncommittal on possible changes but said he would "make sure that when we see a final restructuring package that it's not just workers who are bearing the brunt."
Some $13.4 billion of the rescue money will be available this month and next - $9.4 billion of it for General Motors Corp. and $4 billion for Chrysler LLC, the two auto giants that have said they could be facing bankruptcy soon without government help. GM is slated to receive the remaining $4 billion in loans after more money is released from the financial rescue account. Ford Motor Co. says it doesn't need federal cash now but would be badly damaged if one or both of the other two went under.