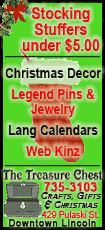 She wrote in the statement that Madoff's "act of fraud has had a devastating impact on tens and thousands of lives as well as numerous philanthropic foundations and nonprofit organization."
Madoff is accused of swindling investors of $50 billion in a massive Ponzi scheme. He was ordered on Friday to remain in his Manhattan home under 24-hour surveillance and to hire security guards for protection.
The Picower Foundation has given millions to the Massachusetts Institute of Technology, Human Rights First and the New York Public Library. It also funded diabetes research at Harvard Medical School. It is based in Palm Beach, Fla., and has offices in New York.
The foundation, whose assets were managed by Madoff, said in its 2007 tax return its investment portfolio was valued at nearly $1 billion.
The foundation is by far one of the largest national philanthropic organizations to become mired in the financial mess created by Madoff's alleged scheme.
A smaller foundation, the JEHT Foundation, which supported numerous programs that aimed to reduce levels of incarceration and barriers to voting, announced it would close at the end of January. The foundation's donors had relied on Madoff to manage their funds.