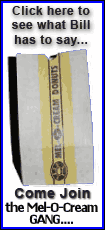 He noted his speed in putting his full economic team in place, saying he had done so at an earlier point than previous presidents because of the magnitude of the troubles the country faces.
Obama declined to put a price tag on an economic stimulus plan he will propose, though economists who have been advising him have suggested a package of as much as $850 billion over two years.
Still, Obama signaled that it could be huge because of his priorities: creating jobs, getting the economy back on track and fixing financial markets among them. "That is going to cost a significant amount of money on the front end," he said, and then he emphasized what he called long-term benefits of acting and dangers of doing too little.
He vowed to spend responsibly: "We're not intending to spend money lightly" and "if we're building a road, it better not be a road to nowhere."
At his fifth news conference in as many days, Obama announced his selections of Republican Rep. Ray LaHood of Illinois for transportation secretary, California Rep. Hilda Solis for labor secretary, former Dallas Mayor Ron Kirk for U.S. trade representative and venture capitalist Karen Mills to head the Small Business Administration.
All four appointments must be confirmed by the Senate.
He spoke just a few hours after the Bush administration announced an emergency bailout of the U.S. auto industry, offering $17.4 billion in rescue loans in exchange for concessions from carmakers and their workers.
Obama said those steps are necessary and the companies must not "squander the chance" to change bad management practices. He said it's "absolutely necessary" to restructure the companies to save the industry, while also working toward creating "fuel-efficient cars of tomorrow."
While Obama declined to say specifically what changes he might make to the Bush administration's plan, he had a message for the Big Three auto companies: "The American people's patience is running out" and management must "seize on this opportunity" over the next few months to come up with a sustainable plan for survival.
"There are going to be some painful steps that are going to have to be taken," Obama said.
He disclosed the latest members of his incoming administration on the eve of a Hawaiian holiday vacation. The Democrat has been pushing to finish putting together most of his Cabinet and White House team before his break.
Obama has yet to name his picks for senior intelligence positions; those announcements aren't expected until he returns.
Several Democratic officials with knowledge of the deliberations said Friday that Dennis Blair, a retired admiral and the former head of U.S. Pacific Command, is likely - if not certain - to become director of national intelligence. It's unclear whom Obama will tap to lead the Central Intelligence Agency; John Brennan, Obama's transition intelligence adviser, abruptly withdrew his name from consideration in November.
The officials spoke on the condition of anonymity because they were not authorized to talk openly about nominations Obama has not yet disclosed publicly.
Obama also has a host of sub-Cabinet selections to make.